How to Choose A Natural Hair Salon for Curly, Coily and Kinky Hair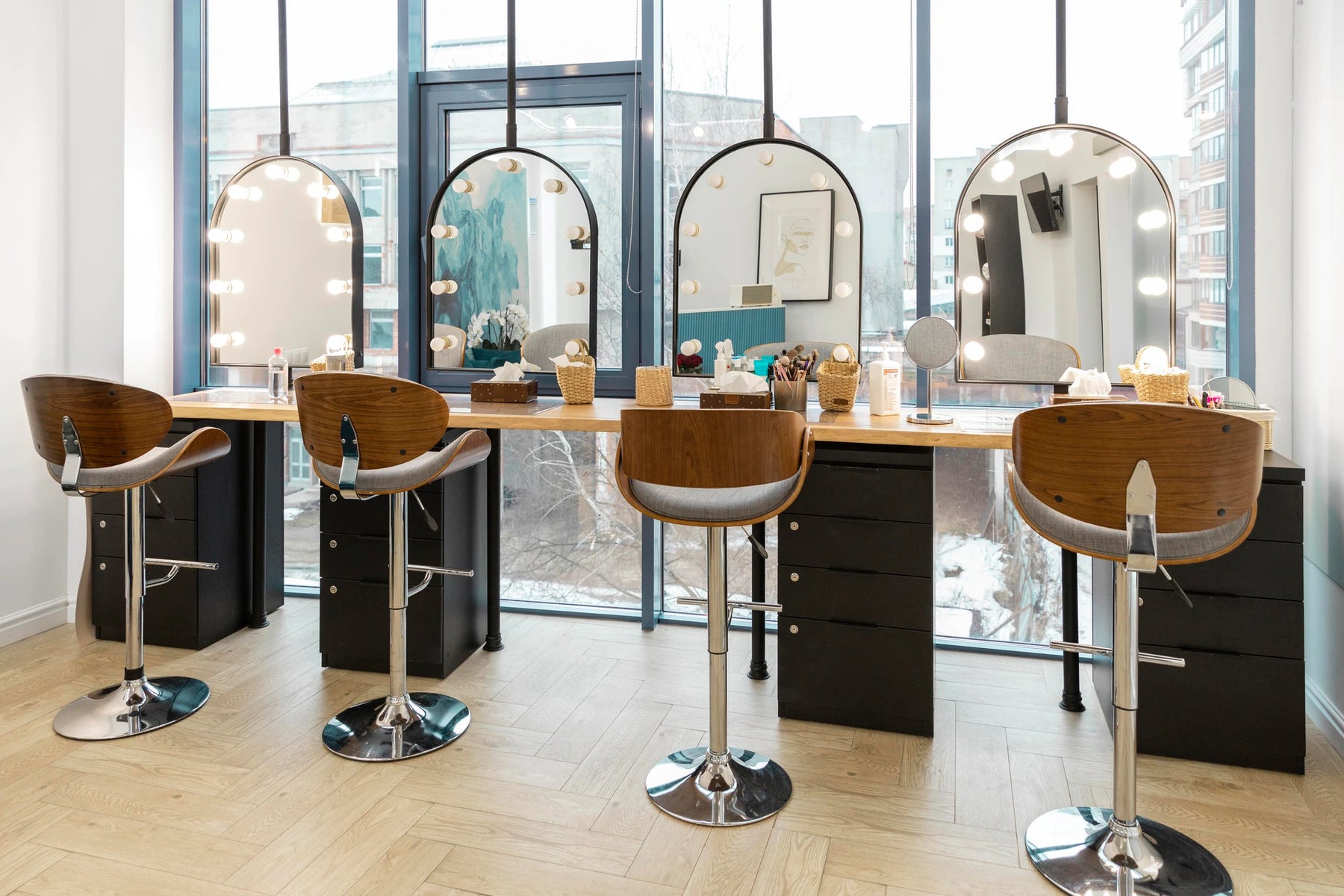 Finding the right salon can be a daunting task for anyone, but it becomes even more challenging for women with curly and afro-textured hair. Not every stylist is well-versed in handling type 3 and type 4 hair, and the wrong salon can lead to disappointing results and damage that will take time to repair. In this article, we will explore the essential factors to consider when choosing a salon / stylist that will enhance your luscious naturals curls and coils.
Research, Research, Research
Start your journey by conducting thorough research. Look for salons that explicitly cater to curly, coily, and kinky hair types. Check online reviews, testimonials, and ratings from clients who share similar hair textures. Social media platforms like Instagram and Facebook can be treasure troves of information, showcasing stylists' work and the salon's expertise in handling diverse hair types.
Specialisation and Experience
A crucial factor in choosing a salon is the stylist's specialisation and expertise. Seek out stylists who have received advanced training in handling curly and afro-textured hair. Look for certifications or accolades that reflect their dedication to mastering the art of styling and caring for curly, coily and/ or kinky hair. Experienced stylists will have a better understanding of the unique needs and challenges your hair type presents. Certifications from organisations like DevaCurl or Ouidad indicate that the stylist has received specialized education in curly (Type 3) hair care.
Consultation Matters
Before booking an appointment, schedule a consultation with the stylist. A consultation allows you to gauge the stylist's expertise, discuss your daily routine, challenges, and hair goals, to understand their approach. A knowledgeable stylist will recommend suitable products, provide helpful tips for maintaining your hair, and suggest hairstyles that complement your face shape and personality. We advise that you do not commit to any services from a stylist until you have had a consultation.
Hair Products and Ingredients
Pay attention to the hair products used in the salon. Ideally, the salon should offer hair products specifically designed for curly, coily and / or kinky hair. Natural and organic products free from harmful chemicals (sulfates, silicones etc.) are preferable, as they promote healthier hair and prevent damage. Inquire about the ingredients used in their products to ensure they align with your hair's needs and preferences.
Portfolio and Before/After Photos
Request to see the stylist's portfolio or before/after photos of clients with your hair type. This will give you a glimpse of the stylist's skills and the transformations they can achieve with your hair.
Ask Questions on Their Techniques
As an example, ask the stylist about their cutting technique. Dry cutting, for example, is often preferred as it allows the stylist to see the curls in their natural state and achieve a more precise cut.
These are important steps to follow when choosing the right salon and stylist for you. Other factors to consider are price, the stylist communication and listening skills, salon atmosphere, past client testimonial, and hygiene. With the right salon partner, you can achieve your healthy hair goals and confidently rock your natural locks with pride!