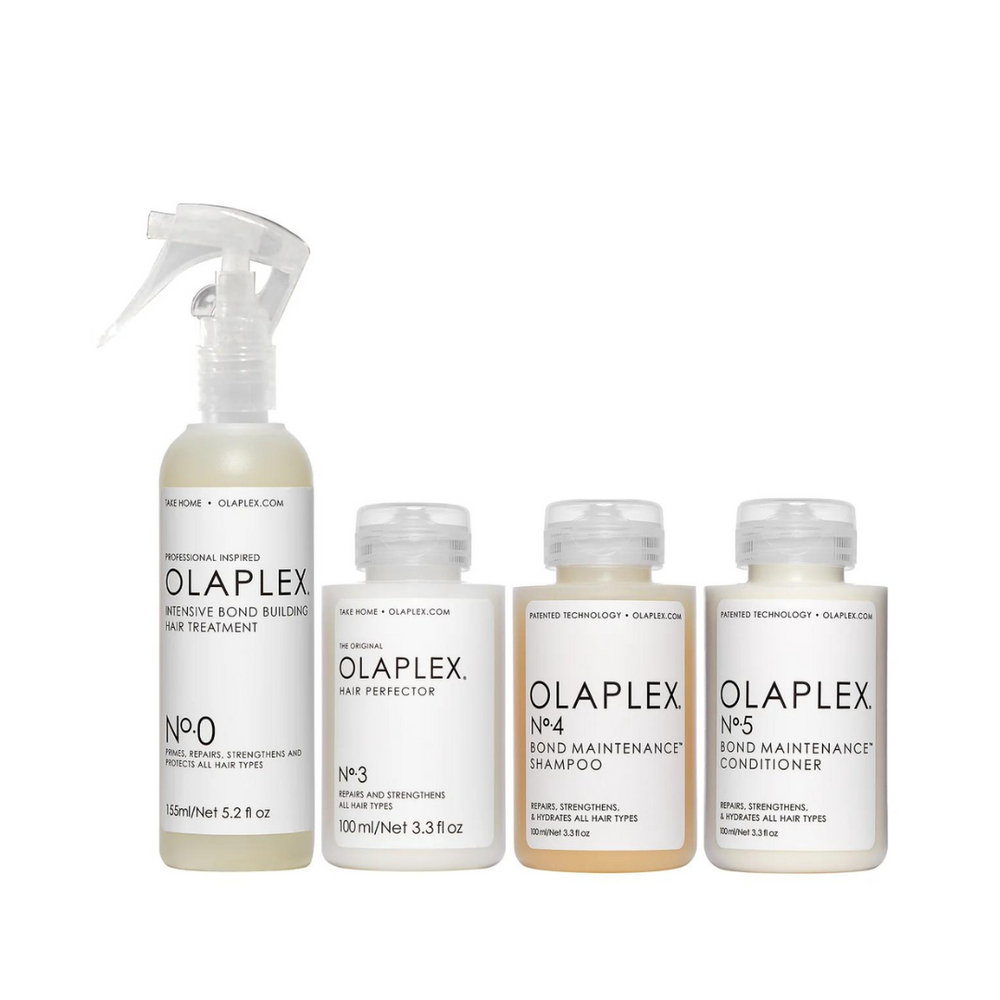 Hair Repair Treatment Kit
Description

The most comprehensive, immediately effective at-home hair repair routine for all hair types. Our most powerful at-home bond-building treatments + the bestselling nourishing and hydrating shampoo and conditioner to maintain your healthiest hair.

This kit contains:
Full Size Nº.0 Intensive Bond Building Treatment (5.24 fl. oz. / 155 mL)
Full Size Nº.3 Hair Perfector™ (3.3 fl. oz. / 100 mL)
Travel Size Nº.4 Bond Maintenance® Shampoo (3.3 fl. oz. / 100 mL)
Travel Size Nº.5 Bond Maintenance Conditioner (3.3 fl. oz. / 100 mL)

The Hair Repair treatment Kit is a scientifically proven routine to repair damaged hair, reduce breakage and split ends, and make hair visibly stronger.
How to Use

Nº.0: Evenly distribute from root to tip. (Use weekly or 2-3 times a week for very damaged hair as the first step in a two-step routine with Nº.3 before cleansing.)

Nº.3: Apply from scalp to ends. (Use weekly or 2-3 times a week for very damaged hair as the second step in a two-step routine–a pre-shampoo treatment after)

Nº.4: Concentrate on the scalp and work through to ends. (Use daily or any time you cleanse your hair.)

Nº.5: Apply root to tip, focusing on mid-lengths to ends. (Use after Nº.4 daily or any time you cleanse and condition.)
Ingredients